Headquarters
Hartford, CT
Size 5000+ Employees
Type Company - Public (HIG)
Industry Insurance
Revenue £10+ billion (GBP) per year
---
With more than 200 years of expertise, The Hartford (NYSE: HIG) is a leader in property and casualty insurance, group benefits and mutual funds. The Hartford sells its products primarily through a network of independent agents and brokers, and has been the direct auto and home insurance writer for AARP's 38 million members for more than 25 years. The Hartford helps its customers prepare for the unexpected, protect what's most important to them and prevail when the unforeseen happens.

Throughout its history, the company has delivered on its promises to agents, brokers... More
The Hartford – Why Work For Us?
Company Overview

 | 

Culture

 | 

Inside Sales

 | 

Health Benefits

 | 

Wealth Benefits

 | 

Paid Time Off
​​Overview​​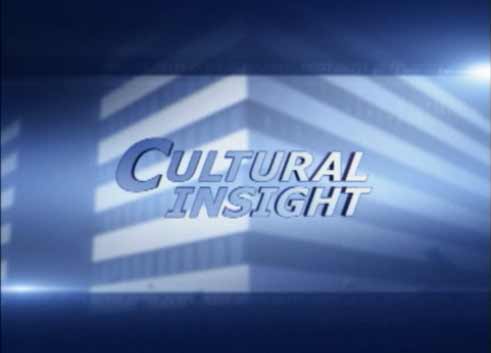 ​​​The Hartford spirit is collaborative, collegial, and community oriented because our culture is rooted in shared values. Our employees live the values of integrity, teamwork, customer focus, financial discipline, diversity/inclusion, and winning spirit.
In addition, we encourage our employees to be creative and innovative while they work together to deliver real value by allowing us to keep our promises to our customers, help preserve the environment, and aid in improving the communities in which we live and work.
At The Hartford, we recognize your uniqueness and understand it will only add to the richness of our company. We welcome and respect your differences for what they are because they make you who you are. Ultimately, we believe our employees are the hearts and faces of our company and treat them as such.
​​You can be the face of The Hartford, even when that face is just a voice, and that's the difference. Be the difference and click the link below to explore current job opportunities at The Hartford!​​​​​​​​​​​​
​​​​​​​


​​
This is the employer's chance to tell you why you should work for them. The information provided is from their perspective.
Working at The Hartford
Posted by employees
Employees say it's "OK"
562

ratings
80% of the CEO   16 ratings
  Current Senior Claims Consultant in London, England
Pros: Supportive development, great opportunities, great company – Full Review
| | | |
| --- | --- | --- |
| Salaries in GBP   | Avg. Salary | |
| 1 The Hartford Salary | n/a | |
= Salary Range
= Anonymous Salary Range
= Avg.
If we only have one or two salaries posted for a given job title, showing that salary information may risk employee anonymity. So, in that case, we generate an anonymous salary range by adding and subtracting a small percentage from the salary posted. The small percentage difference offers additional anonymity while still minimising the difference between the range and the employee's actual salary.
Accepted Offer – Interviewed in San Antonio, TX (US) – Reviewed last week New
Interview Details The interview process went well in contacting me, meeting the supervisor which was very friendly and polite. The overall process went quickly to start the training. I tested and passed the skills test. I did not have any difficulty with not understanding the process. People were very professional. – Full Interview
Interview Question:
Questions were appropriate and reasonable. – Answer Question
The Hartford Awards and Accolades
Ranked No. 112
,
Fortune
,
2013
Ranked No. 14 on Newsweek's Green Rankings for U.S. Companies and named No. 1 in the financial category
,
Newsweek
,
2012
Named a Top 100 Military Friendly Employer by GI Jobs Magazine
,
GI Jobs
,
2013
Named a Best Place To Work For LGBT Equality by The Human Rights Campaign (2013)
,
The Human Rights Campaign
,
2013
Named a Top Workplace in several cities across the country: Lehigh Valley, Pa. (2013), Tampa Bay, Fla. (2013), and San Antonio, Texas (2012)
,
Top Workplaces
,
2013
Show More
Worked for The Hartford? Contribute to the Community!